Life With Confidence Articles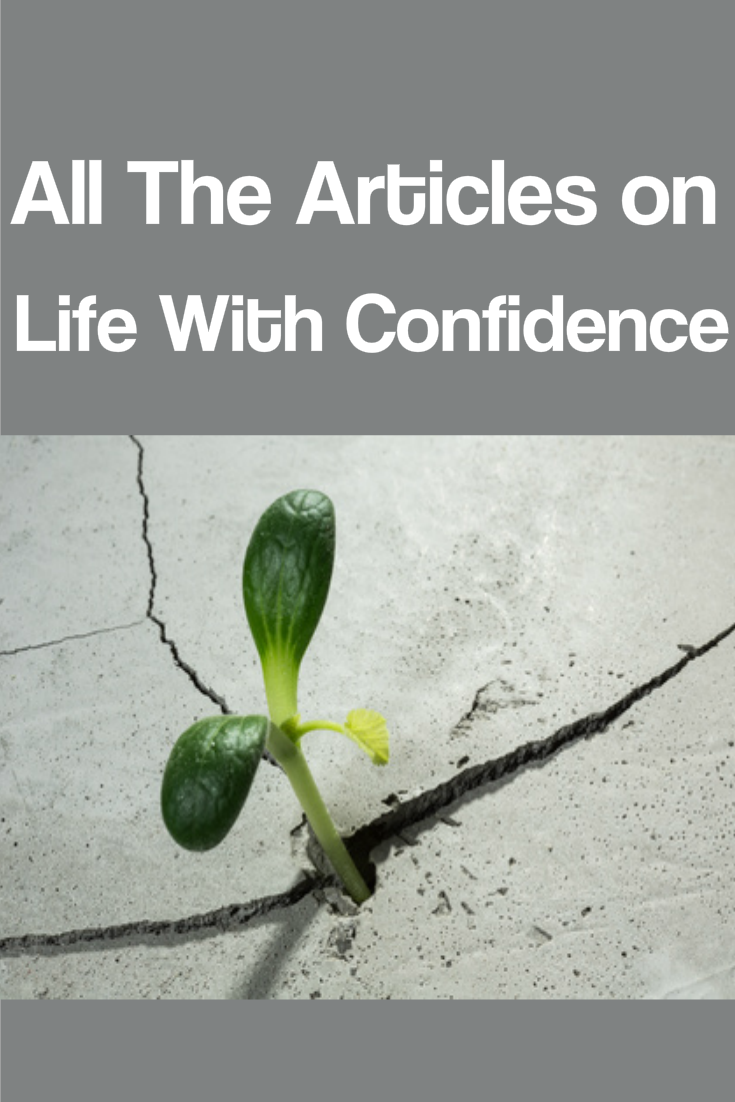 Here's where you'll find a list of every single article on the site (assuming I haven't missed any).

If you're looking for something in particular, use the search box below and it'll search the entire site for you. Or you might find it easier to scan through the lists below to find that certain confidence article you're looking for.
Happy Reading!

Search Site
Custom Search
---
The List - Life With Confidence
Confident Thinking

Anxiety
Approval Seeking / People Pleasing
Confidence
Decisions
Disappointment
Fear
Focus (see also procrastination)

Forgiveness
Goals / Goal Setting

Guilt
Habits
Happiness
Life Purpose
Procrastination
Self Doubt
How To Deal With Frustration and Stress
Frustration / Disappointment

Stress
Body and Health
Exercise

Feeling Tired
Nutrition
Pain
Seasonal Affective Disorder & Review of SAD Lights
Confidence Store
Discussions
Latest Topics
What's currently being discussed on Life With Confidence. Submit your questions here to see what others think and can suggest for you.
Goal Planning / Life Purpose
Inspirational and Motivational Ideas
Interviews
How To Deal With Negative People, Negative Environments and Negative Thinking
Negative People

Negative Situations
Negative Thinking
Relationships
Friends
Relationships In General
Reader Asked Questions
Self Limiting Beliefs

Workplace Ideas
Life With Confidence Information

Resources for Additional Confidence Information
E-Books