Inspirational Stories - Sarah Gordy

How Self-Esteem Can Turn Stigma Upside Down

By: Guest Contributor, James Falkner, on behalf of Consensus Support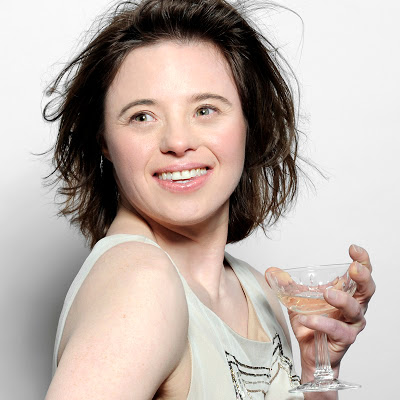 Source: http://www.downssideup.com/2013/06/interview-with-actor-sarah-gordy.html
If you are in need of some inspiration in building your own self–esteem then look no further than British actress Sarah Gordy, a woman who knows about stigma and why confidence and acceptance need to come from within.
When she's not volunteering in her local charity shop; or with charity arts group The Oyster Project; or being an ambassador for campaign group Mencap; or giving inspirational talks; or dancing with professional group Culture Device Dance Project; she enjoys a glittering career on stage and the small screen.
From humble beginnings in fringe theatre, she is now regularly acting in UK stage plays and TV shows such as: 'Call the Midwife', 'Casualty', 'Peak Practice' and 'Upstairs, Downstairs' to name a few.
Oh! And she also has green eyes, loves cake and has Down's syndrome.
Stigma and self-esteem
In 2014, after years of tenaciously working in fringe theatre groups she achieved what many professional actors struggle to, successfully breaking away from her typecasting to begin playing characters without a disability.
Stigma and self-esteem go hand in hand for many people living with a learning disability and it's something Sarah is passionate about combatting. In a recent interview with UK newspaper the Guardian, she said: "I am an actor, a dancer and a woman first. I have green eyes and Down's syndrome. I am different and that's good.
"I'm hoping to change attitudes for the producers to see the actor and not just the disability: to see difference as added richness, not limiting the character in a story. Because drama is about life and life is never just one thing."
 Sarah attended a mainstream primary school in Bromley, London, before going to high school in Houston, Texas, until she was 16 years-old, when she became inspired to become a professional actor.
Stigma around careers
While the performing arts is an industry where difference is more accepted than others, Sarah's mother Jane Gordy said careers for young people with learning disabilities are hard to achieve and that there is a lot of re-education that needs to take place among employers.
In a recent interview with the Guardian newspaper, Jane Gordy said: "The arts are more open. We're looking for different, interesting unique experiences to give to the public. We strive to make people see the individual, not the label."
She then added that Sarah has given hope to many young people who struggle with self-esteem and who may not see a bright future for themselves. She stressed that employers in all sectors must not overlook traits such as reliability, honesty and accuracy, prevalent in many people who have a learning disability.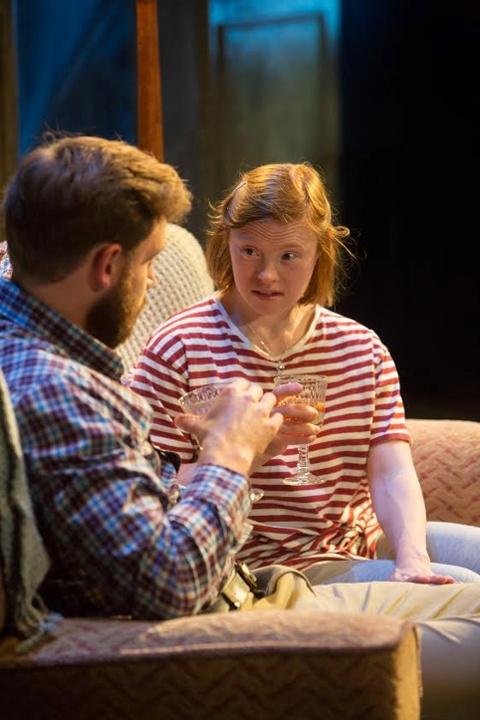 Source: http://www.theguardian.com/social-care-network/2014/oct/14/sarah-gordy-downs-syndrome-changing-perceptions
Self-esteem and labels
In one of her many inspirational talks on self-esteem and the label of disability, she addressed the issue of young people with Down's syndrome having the confidence to determine their own futures. 
Called 'Escape from labels', a talk she regularly gives to young people affected by learning disability, she said: "Sometimes people don't recognise me as an actor, they recognise me because I'm different… We all need to be aware of labels, the labels people put on us. Drama helps with that. I have Down's syndrome but that is not who I am. You may have blue eyes but that's not who you are. To escape from our labels is to free ourselves and that's when life gets interesting. That's when we are free to be all we can be."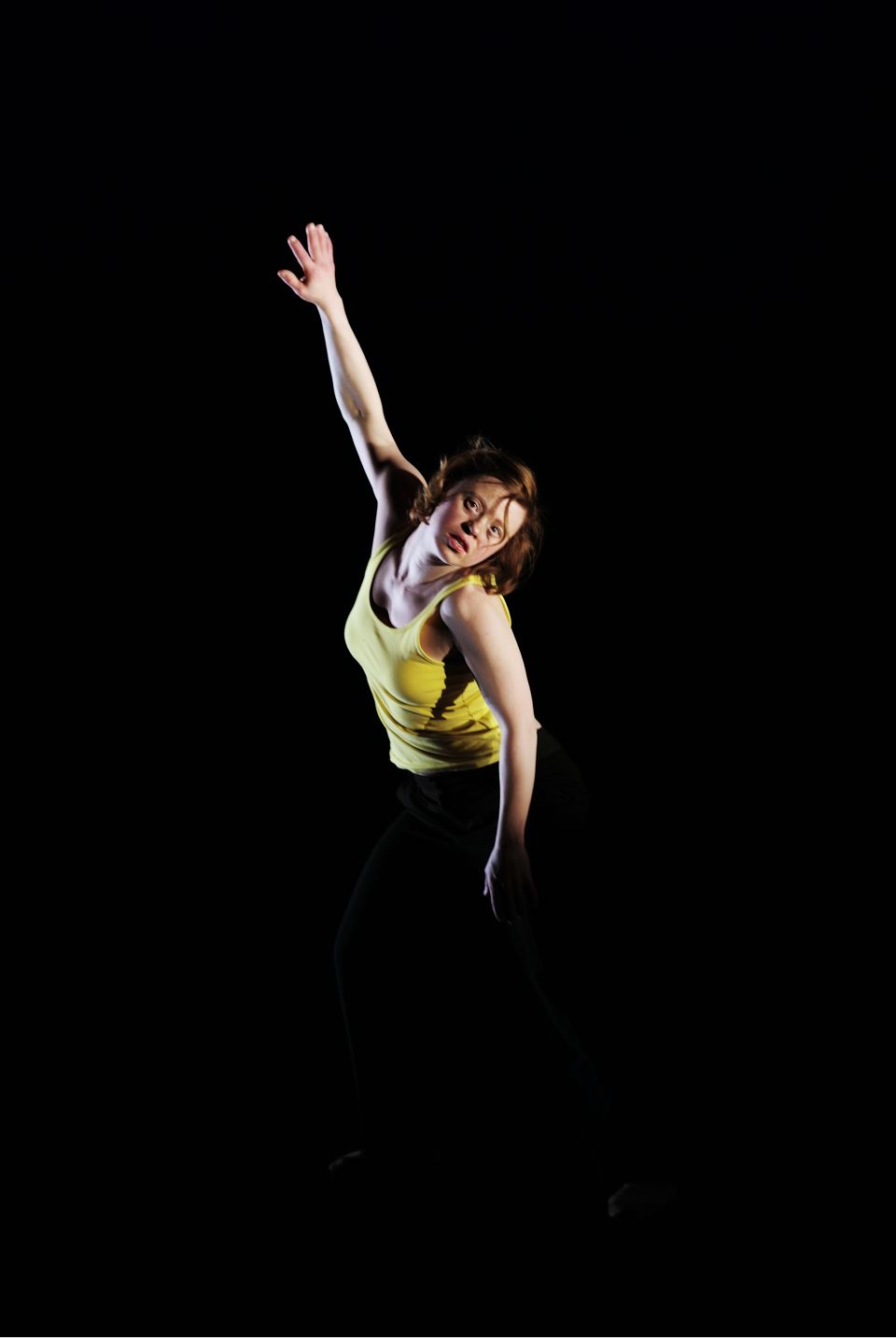 Source: http://www.culturedevicedanceproject.com/en/home
Playwright Lisa Evans has worked with Sarah on a number of projects and said: "She transcends type casting in so many ways, creating characters who are original and exceptional. She brings to rehearsals an enthusiasm and concentration which energises all around her. She is a consummate professional.
"Her body of work goes far beyond playing 'characters who have Downs Syndrome' and her wit and charm, plus a determination to get it right however complex the language is, make her a performer who can make the audience believe she is whoever she says she is. I would work with Sarah any time."
Inspiring the future of young people with learning disabilities
Helping a young person with Down's syndrome on the journey to independent living requires a huge amount of tailored support and a co-ordinated strategy to achieve positive outcomes.
Children with learning disabilities typically are at a much higher risk of negative self-image and low self-esteem so tackling this is a vital first step in building lasting confidence. It can be a long journey, especially for someone with a learning disability, without the right support as they can assimilate a negative self-image and many campaigners say it can have an immobilizing effect on their futures.
Breaking this down has become a key goal for campaigners in both the UK and US, who continually work to change perceptions among mainstream audiences and raise awareness about low self-esteem in young people.
Discussing Sarah Gordy's achievements, the CEO of Mencap, Jan Tregelles, said: "Too often society chooses to discuss barriers, rather than opportunities for people with a learning disability. For too long actors with a disability have struggled to gain roles that don't just relate to their disability. However, Sarah's achievement should be a clear signal to others of what is possible if we afford everyone the same opportunities in life."
For more on the links of self-esteem in young people with learning disabilities, or inspiring confidence, check out charity groups such as Young Minds or Rethink Mental Illness.
Another inspirational woman in the entertainment industry is Cassandry Naud. She's a professional dancer who doesn't match the typical stereotype of "beauty" in the entertainment world because she has a large birthmark on her face. Instead of feeling embarrassed for being different, she uses it to stand out in her industry. Read her inspiring story here on Mail Online:  Cassandra Naud

Back to Inspirational Stories