Self Help Ebooks For You - FREE!
Catherine Pratt
www.Life-With-Confidence.com

FREE Self Help books?
Yes, you can find them out there. I find that a lot of them are really just glorified sales letters and provide very little useful information though. The following books are ones that I think actually do provide quality information for free and the sales pitches are kept to a minimum.
These books are available for you to download right now. You'll need to right click on the links and choose, "Save Target As" and then save them to your computer. Or if you just click on the links, you'll be able to read them on screen.
Hope you enjoy them.


---
Free Self Help Ebooks Categories
---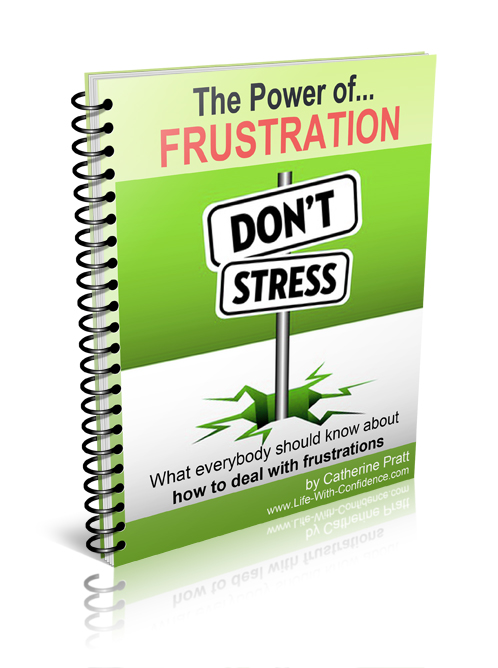 The Power of Frustration
The Power of Frustration
by Catherine Pratt
This is my self help ebook and I'm excited to provide you with a copy. The Power of Frustration is about not only eliminating frustrations but using them to achieve your goals and fulfill your greatest desires... even if you've never been able to in the past.
So, what secrets will you discover by reading this book?
- How frustrations are valuable tools
- 8 Ways to quickly turn around a frustrating situation
- How to instantly deal with frustration
- 6 Reasons why we're so afraid to change
- 5 Strategies to change a negative work environment
- How to deal with anger due to frustration
- Frustrated with making goals? How to make a life direction instead

Plus much more. These are tips and strategies you can use right now to deal with any frustrations you may be having. Discover how your frustration can actually unlock the secret to achieving your greatest desires.
Also, at the back of this very special ebook, you will find a series of quotes which are ready for printing on an 8.5" X 11 sheet of paper for display purposes. Choose the quote that means the most to you and it's ready for you to print.
Note: This book is NOT for sale and it is NOT for you to take to sell or sell its resale rights.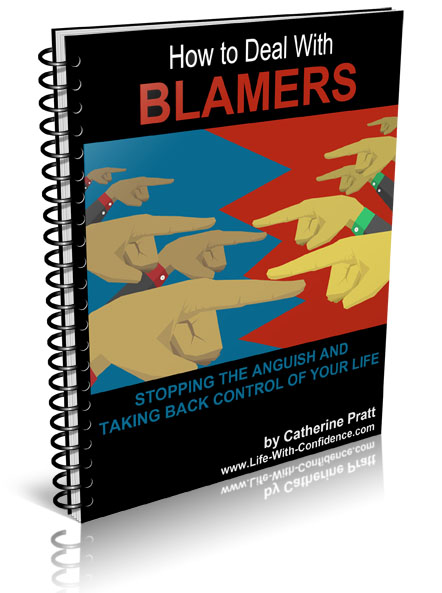 Dealing With Blamers - 3 Case Studies
by Catherine Pratt
If you're dealing with someone who always makes you feel like you're always wrong and that everything is your fault, then check out these 3 case studies I've put together on Blamers. It might just make a lot of things suddenly make sense to you. It's not you at all, it's the relationship.
Dealing With Blamers - 3 Case Studies
---
---
Sample Chapters
You can get free sample chapters from some really good books. They provide quite a bit of information just in the samples. They also give you a better idea on whether you'd like to buy the whole book.
Being The Solution - You can get the first 4 chapters of this book for free. I bought the whole book and really liked it. You can still get quite a bit of useful information just from this web page or by downloading the first 4 chapters. He even tells you his 9 steps for completely transforming your life in the sample chapters. It's worth checking out. On the web site, look at the menu on the bottom to find the download link.

An Excerpt From "Loving What Is" - This provides a ton of information on how to use Byron Katie's "the Work" concept. On this page, you can also find some of the other worksheets Byron Katie uses.