Body & Health Confidence
by Catherine Pratt
www.Life-With-Confidence.com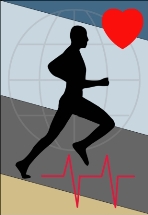 Your body confidence (self image as well as mental confidence) can be affected by how you're feeling health wise.
It's pretty hard to feel upbeat and positive if you feel tired all the time and struggle to make it through the day, isn't it?
It also makes it tough to accomplish things and then you can end up feeling like a failure because you're not able to fulfill the goals you've set for yourself. Dr. Lawrence Wilson in his book, Sauna Therapy for Detoxification and Healing, (#ad) also says, "Some fears and other negative attitudes and behaviors are in fact compensations for ill health or low energy. As health improves, these are no longer needed and may disappear suddenly. A surprising shift may occur, often accompanied by an insight about oneself or about the world." What a great added benefit just for getting yourself healthy again.
Sometimes, all it takes is making a few simple changes and you get completely different results. For example, instead of feeling tired all the time, you suddenly have the energy to do the things you want.
That's what the articles on this page are all about, making healthy choices to dramatically improve your self confidence.
Body & Health Categories