How To Be Happy
4 Questions You Need To Ask

Catherine Pratt
www.Life-With-Confidence.com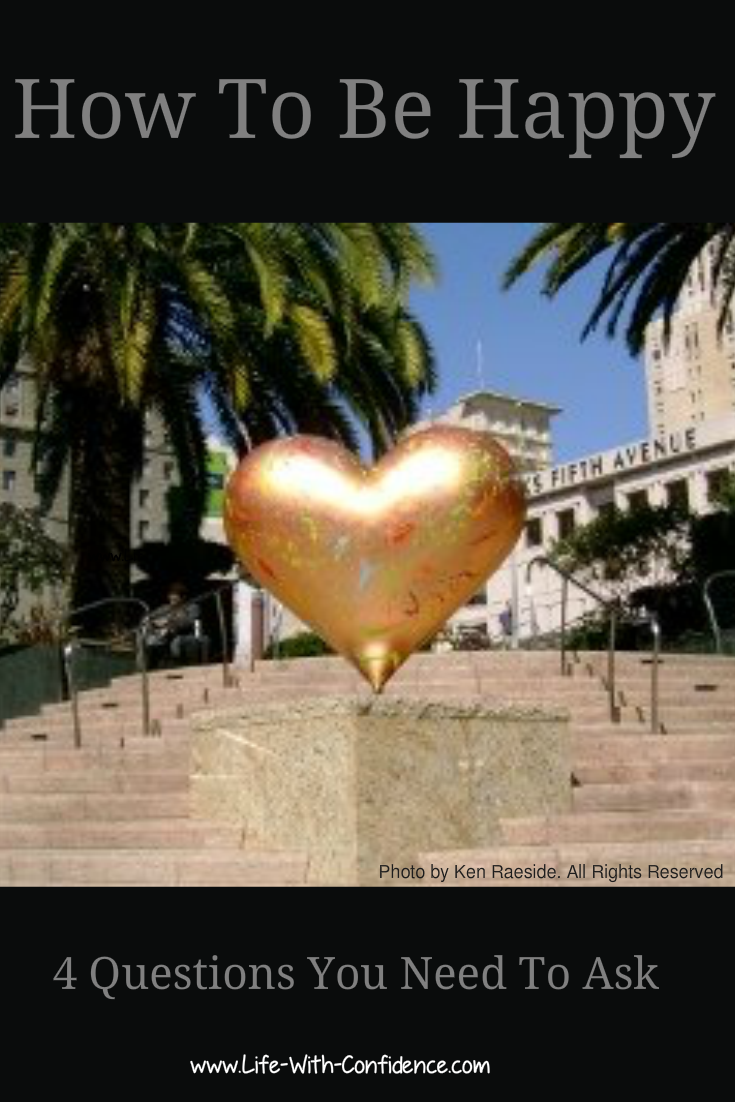 How can I be happy?
It sounds like such a simple thing, to be happy. Yet, why does it seem to be such a struggle to accomplish something that should be so basic and easy?
When considering your happiness, it's important to ask yourself 4 basic questions:

1. What's your basic mindset about life?
Are you looking for the positive in situations or do you like to dwell on the negative? It's completely your decision as to what you focus on. What you choose to look for in the various situations you encounter will influence how you feel about your life. If you think everyone is out to cheat you, that's what you'll see in every situation. So, the trick is to pay attention to what you're choosing and deciding to concentrate on. You can see the opportunities or you can see the possibilities for disaster. You can see what you've gained or learned from the situation or you can see how someone has hurt you. It's completely up to you.
2. What are you beliefs in regards to what does happy mean to you?
It's important to actually figure out what happiness is to you. Happiness to one person is not going to satisfy someone else. To you, happiness might mean having a fulfilling career and enough money to do the activities you want to do when you want to do them. To someone else, happiness might be having a lot of family and friends. You need to know what makes you happy and to be aware of making that a priority for you.
3. Are you just reacting to your emotions or are you deciding how you want to respond to a situation?
Your emotions are tools for you to use. They're not meant to control your thoughts and actions. Listening to what you're telling yourself and then deciding to choose your thoughts will greatly increase your ability to understand and experience happiness.
You can find more information on this here:
4. Do you allow yourself to feel joy?
This might sound like a strange one but do you allow yourself to feel joy? It's easy to get caught up in thinking that you shouldn't enjoy the moment or that you're being irresponsible if you're not constantly being serious. Or feeling joy may even make you feel vulnerable. You might think that people can hurt you if you allow yourself to feel joy or get excited about something. Thinking this way only denies you your own happiness though.
Allowing yourself to feel job is also realizing that you deserve to feel joy. It's not something that just happens to other people. You deserve joy and happiness in your life. So, when you feel joy, allow yourself to deeply and fully experience the moment. Don't just brush it off. Feel it totally and completely. It's a wonderful feeling so enjoy it when it happens.
Joy and happiness can happen at any time. You see a beautiful flower or you see someone laughing or your dog does something silly. It doesn't have to be something huge and momentous. In fact, it's the little things that bring us the most happiness. Look for those things and when you see them, allow yourself to truly enjoy the moment. Allow yourself to Be Happy.
Note: If you're involved with a narcissist or blamer, then you need to learn more about this personality type and how they may be one of the reasons behind why allowing yourself to feel joy may feel like an unsafe thing to do.

Robert Louis Stevenson's Advice on How To Be Happy

Robert Louis Stevenson came up with some really good advice on how to be happy over a hundred years ago that still holds true today.
How To Be Happy by Robert Louis Stevenson
(1850 – 1894)
1. Make up your mind to be happy. Learn to find pleasure in simple things.
2. Make the best of your circumstances. No one has everything, and everyone has something of sorrow intermingled with gladness of life. The trick is to make the laughter outweigh the tears.
3. Don't take yourself too seriously. Don't think that somehow you should be protected from misfortune that befalls other people.
4. You can't please everybody. Don't let criticism worry you.
5. Don't let your neighbor set your standards. Be yourself.
6. Do the things you enjoy doing but stay out of debt.
7. Never borrow trouble. Imaginary things are harder to bear than real ones.
8. Since hate poisons the soul, do not cherish jealousy, enmity, grudges. Avoid people who make you unhappy.
9. Have many interests. If you can't travel, read about new places.
10. Don't hold post-mortems. Don't spend your time brooding over sorrows or mistakes. Don't be one who never gets over things.
11. Do what you can for those less fortunate than yourself.
12. Keep busy at something. A busy person never has time to be unhappy.
---
<-- Back to All Articles

Related Articles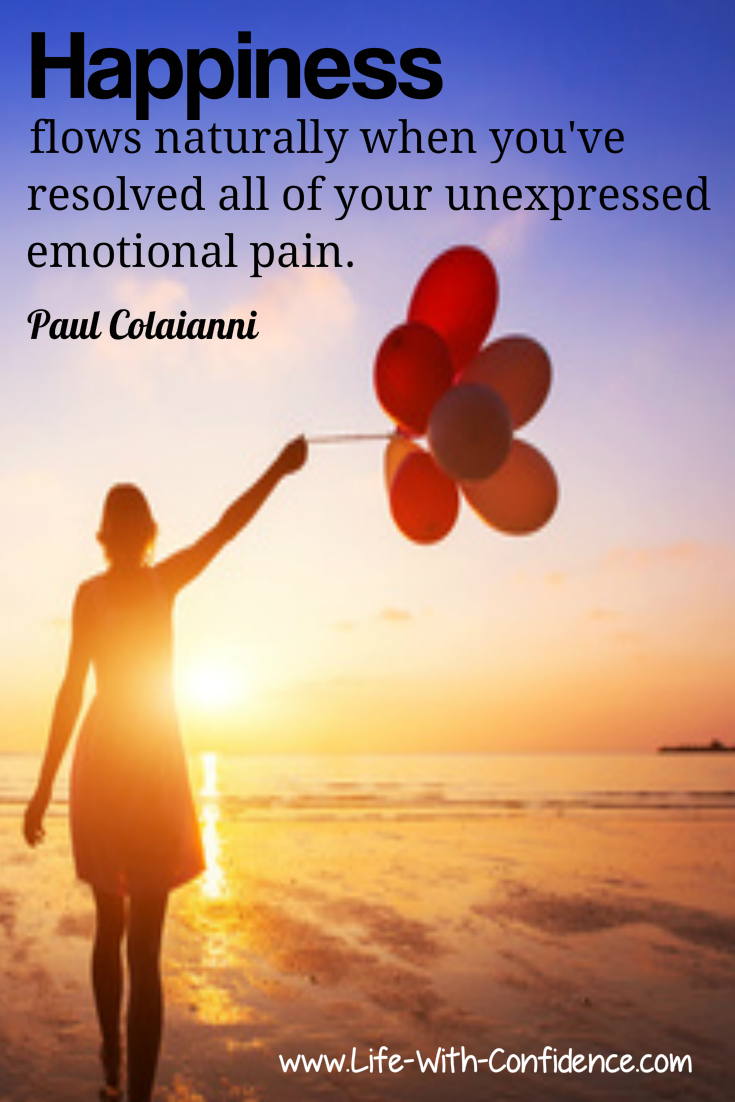 Why Am I So Unhappy?
It sounds so easy when people say "be happy". So, why is it so hard? Here's a different way of looking at it and what you can do about it.

---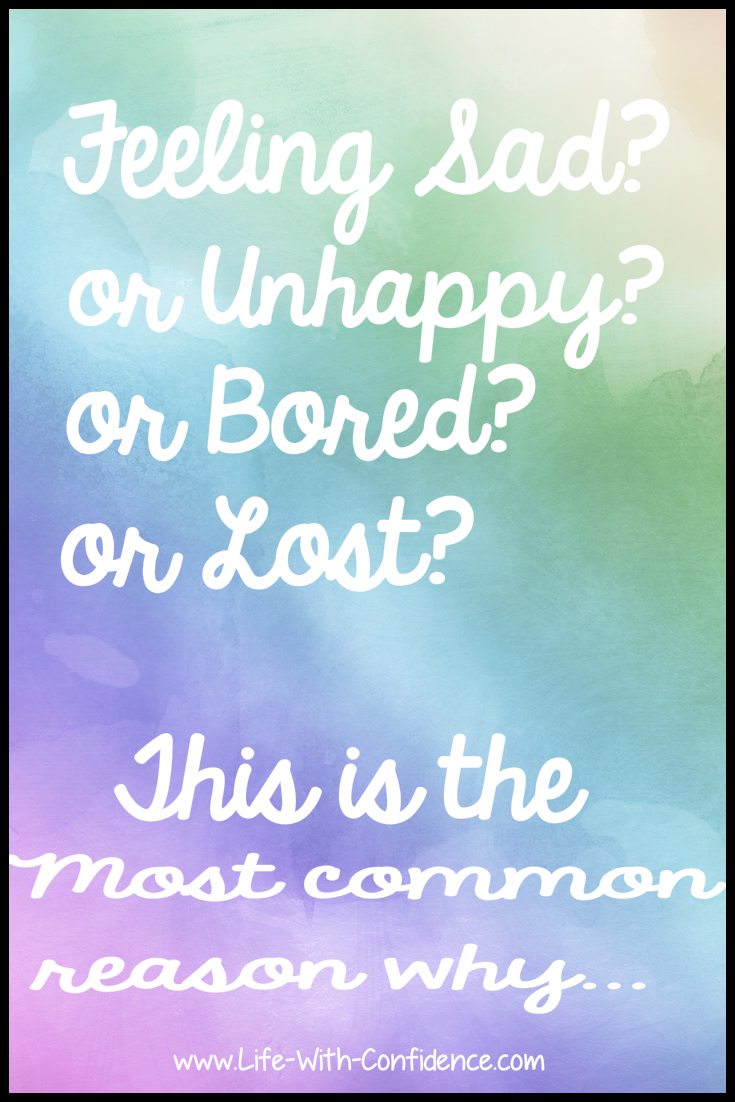 Feeling sad, unhappy, bored or just lost?
This is the most common reason why and the good news is that there's a simple fix.

---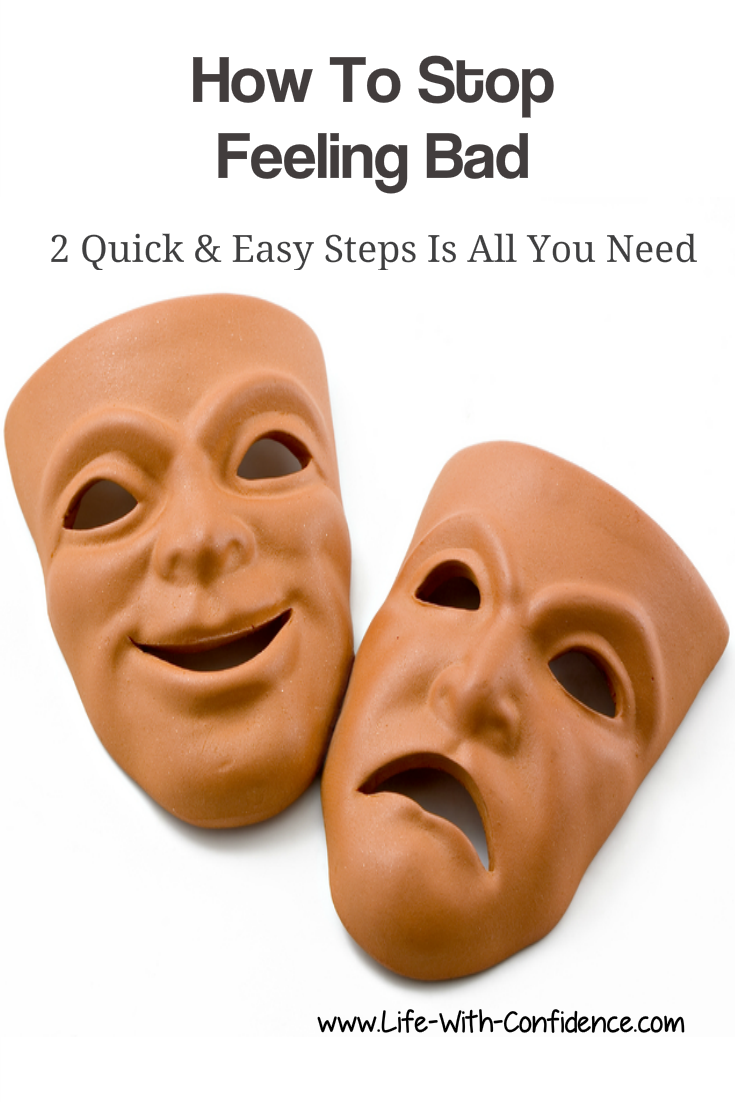 How To Stop Feeling Bad
All you have to do is remember two quick and easy steps to instantly change your mood.

---
Additional Resources on How To Be Happy

How To Be Happy ebook
The web site How To Be Happy provides an ebook on this exact topic which you can download for free. It's 48 pages of some pretty solid advice.

Reader Submitted Comments
Be Happy With What You Have by Andrew (Mobile, AL)

So many people are unhappy because they value what other people have in life. However, they tend to overlook the wonderful things they have in their life.

It reminds me of the movie "Count of Monte Cristo" where Edmond was so happy with getting a whistle on his birthday, but Fernand, Edmond's best friend, was jealous even though Fernand had so much more than Edmond.

Edmond was happy and enjoyed his whistle, but Fernand was jealous of his happiness - not that he wanted the whistle - because he did not know how to appreciate what he had.

_________________________________________________


say it hear it by avi vega  (tarpon springs fl.)

im healthy im strong im young im powerful im loving im harmonious im successful im happy
repeat as often as possible

__________________________________________________

Momentum by kim (canada)

never rush the moment, take it all in. or it will pass you by!

__________________________________________________

What's Your Advice On How To Be Happy?
What tips do you have on how to be happy? Share them here.